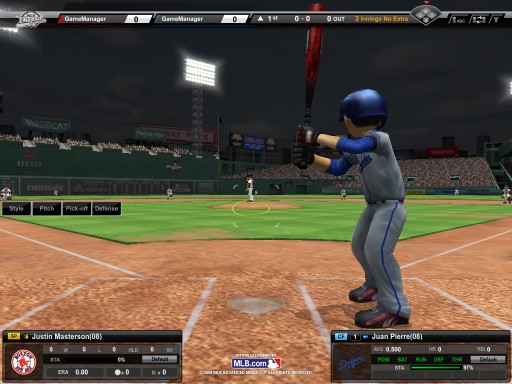 So... How many of you have played a game in the MLB 2K series? Pretty fun stuff right? Unfortunately, if you're like me, you might not have X-Box Live and you might as a result not be able to play against other players. But now... Fear NOT! Games Campus has developed a great new Online Baseball Game called
MLB Dugout Heroes.
This game allows for almost total general managerial control, allowing players to earn "nuts" (the currency) through playing (and hopefully winning) games. These nuts can be used to buy new players, bats, gloves, and other equipment and so much more!
The game features different levels of talent which can play each other for domination!
Join today- 5 Stars.